Fixtures
Directions to sports fixtures at new college school
The majority of New College School's home rugby, football and cricket fixtures take place on 'Field' (marked 'New College Recreation Ground' on the map below), a short walk from our main site on Savile Road.
To access 'Field' by foot, please aim towards the pedestrian gate next to Linacre College, a few yards up from the corner of South Parks Road and St Cross Road. There may be parking available for some fixtures. Please ask the porter on duty at the lodge at the south end of 'Field' (the end closest to Manor Road and Longwall Street). Otherwise, there may be on-street parking available on the surrounding roads or on Savile Road itself. To walk from Savile Road to 'Field', you can either head down Jowett Walk then turn left, or walk down Mansfield Road then turn right at South Parks Road, following the road around past Linacre College until you reach the pedestrian gate.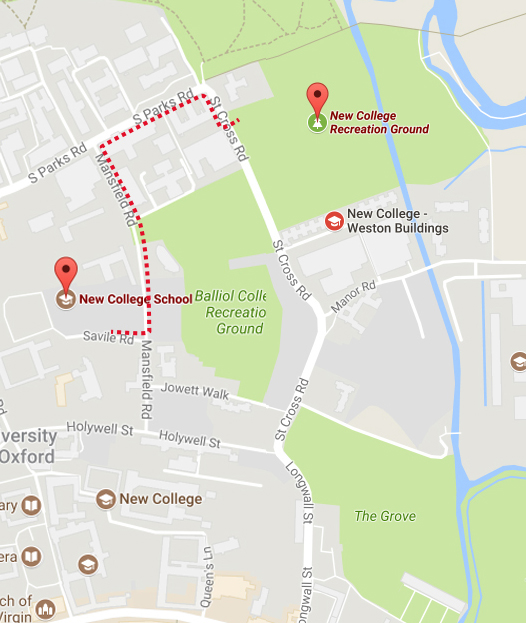 You have not allowed cookies and this content may contain cookies.
If you would like to view this content please