Oxford Children's Chamber Orchestra (OCCO)
Oxford Children's Chamber Orchestra (OCCO) provides a platform for training young orchestral musicians and composers in the heart of Oxford. Led by a specialist team of conductors, orchestral musicians, and composers, OCCO offers young musicians outstanding training in foundational music skills of orchestral playing, chamber music, music theory, and composition. Members of OCCO receive specialist music teaching in a relaxed and friendly environment, surrounded by like-minded young musicians. Recent projects have included Mozart's Symphony no. 25, Schubert's Symphony no. 8, Brahms's Hungarian Dance in G minor, Saint-Saëns's Carnival of the Animals, and a staged production of Britten's opera Noye's Fludde. Our future plans include music by Mozart, Prokofiev, Vaughan Williams, and contemporary composer Jeff Moore.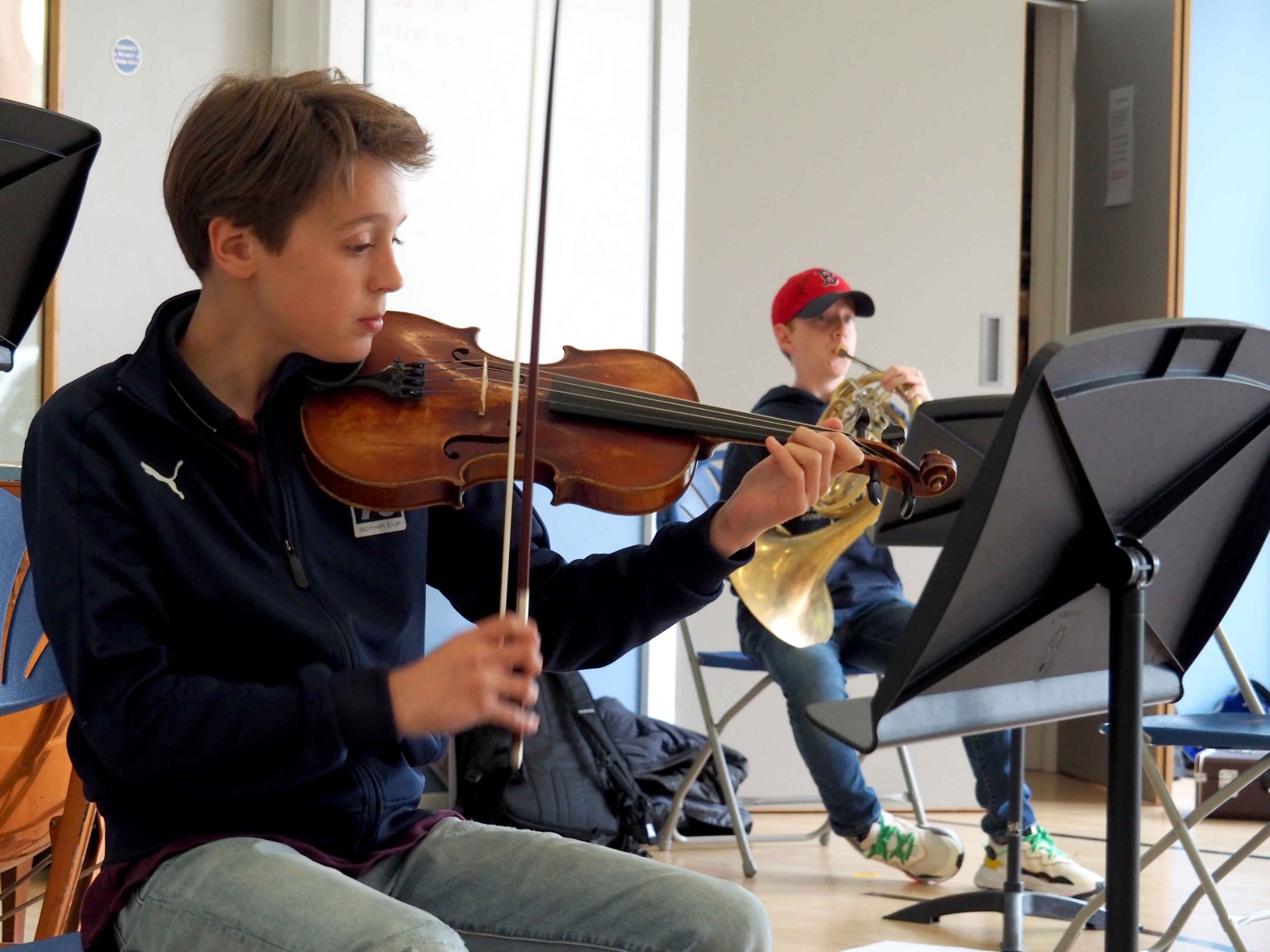 There are opportunities for members of OCCO to participate in three concerts each academic year, either in New College School's stunning, newly-built auditorium or in historic venues around Oxford such as the Holywell Music Room, the University Church, and the Sheldonian Theatre.
OCCO meets at New College School every Saturday morning during term time. It is open to all children between the ages of 9 and 13 who play an orchestral instrument to at least Grade 3 standard or equivalent. No prior experience of playing in an orchestra is necessary. For term dates, please see https://www.newcollegeschool.org/term-dates
There is no extra charge for current NCS pupils; the charge for non-NCS pupils is £120 per term, with means-tested bursaries (up to 100%) available. Please address any queries regarding admission to OCCO, bursaries, or terms and conditions to thomas.neal@newcollegeschool.org