Dr Matthew Jenkinson
BA (Dunelm), MEd (B'ham), MSt, DPhil (Oxon), FRHistS
office@newcollegeschool.org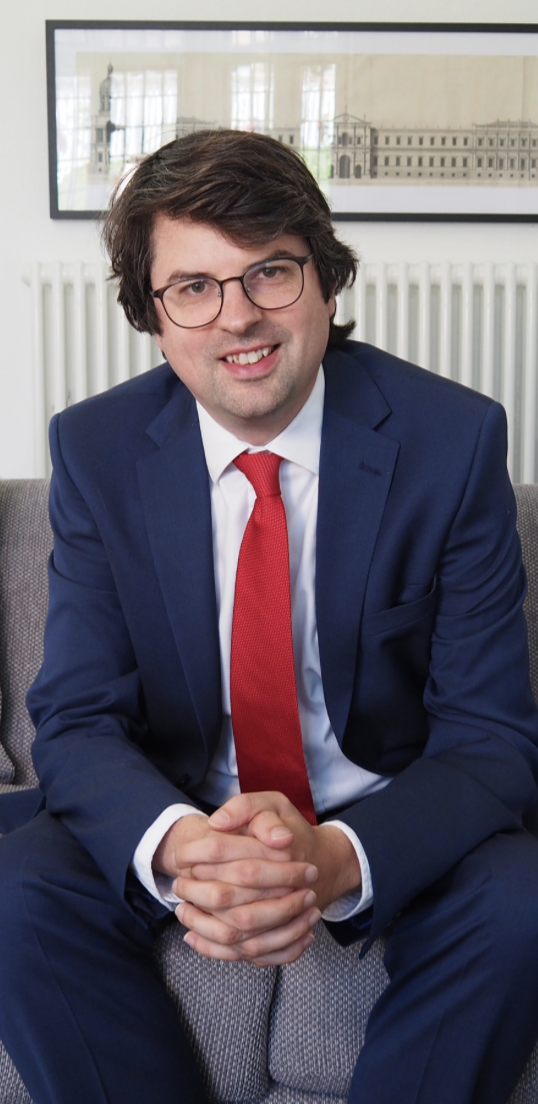 Dr Matt Jenkinson has been Headmaster of NCS since 2019. Prior to this, he spent eleven years at the school, variously as Deputy Head Academic, Head of English and History, and chorister tutor. He was also form tutor to Year 8S, editor of The Newswire, director of the senior plays in Michaelmas and Trinity, professional tutor, leader of the leavers' trip to Sicily, and coordinator of the University of Oxford's 'Insight into Teaching' student placements. Dr Jenkinson has taught at the primary, secondary and tertiary levels, as well as being foundation governor of a local school. At NCS, he enjoys teaching at both ends of the school: from the weekly Headmaster's storytime with pre-prep, to grappling with early modern history with Years 8 and 8S, as well as co-directing the annual Shakespeare play in New College chapel.
Dr Jenkinson read for his DPhil at Merton College, Oxford, having won the Thompson Prize at the University of Durham. He also holds Master's degrees in historical research and educational leadership. He has held four research fellowships at the Huntington Library in California and he is a Fellow of the Royal Historical Society. Dr Jenkinson is the author of Charles I's Killers in America and Culture and Politics at the Court of Charles II, as well as over a hundred articles, op-eds or reviews covering a wide range of educational, historical or literary topics. He is also the editor of the Hour-Long Shakespeare series and co-author of How Poems Work. Dr Jenkinson's work has been featured or reviewed in The Times, Wall Street Journal, The Guardian, TES, BBC History, History Today, English Historical Review, The Literary Review, and mentalfloss.com, among many other publications. He has been a regular contributor to www.schoolsimprovement.net, one of the UK's leading sites for educational news and opinion.
Beyond NCS, Dr Jenkinson's interests are primarily cultural, covering a wide range of art, architecture, literature and drama. His musical interests vary from Brahms to Jackson Browne, and he can occasionally be found playing the violin when no one else is listening. Dr Jenkinson enjoys (if that's the right word) watching Spurs, and he has a particular weakness for Italian crime drama and, indeed, most things Italian. When he's not in Oxford, he likes to be in Italy or the USA.