Sheldonian Concert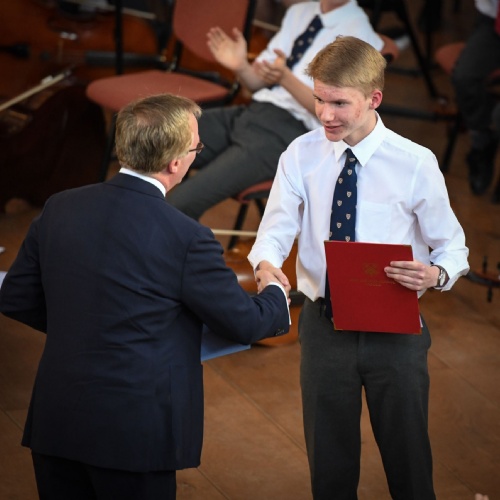 This year's Sheldonian Concert was held in honour of NRG, just a few weeks before his retirement as Headmaster.
It was centred around Camille Saint-Saëns's 'Carnival of the Animals', with the animal theme providing a thread through the evening's other musical and literary entertainment. Every single boy in the school was involved - as well as a fair few teachers and parents! - to thank NRG for his eleven years of service to the school. To thank him, the Warden and Head Boy gave some heartfelt words of thanks and presented NRG with two gifts. The first was a bound book of tributes to his career in education, written by former and current colleagues, pupils, parents and friends. The second was a recording of NCS boys singing NRG's favourite hymns, a nod to his love of hymnody and a reminder of the enormous contribution that he has made to that side of the school - indeed, to all sides of NCS.
The hymn recordings are available on the NCS YouTube channel; the contents of the book presented to NRG can be read by following the link below.