Opening of the Interim Building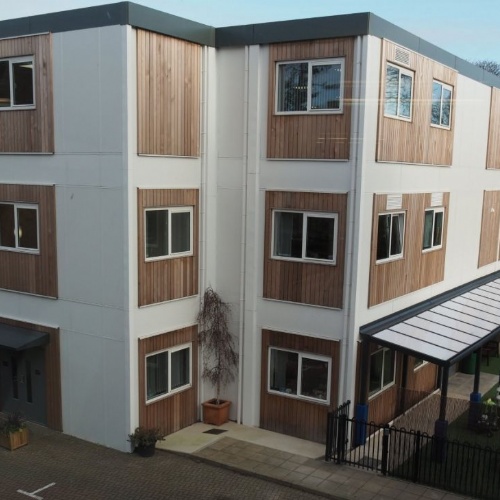 The beginning of Hilary witnessed the next stage in our grand building project, with all of Pre-Prep and Years 3 and 4 moving into their brand new classrooms in our interim building.
The building was installed over the summer; since then, it was been kitted out to provide bright, spacious and comfortable learning spaces. There is also a brand-new Pre-Prep playground, masses of storage space, and an enormous assembly hall with state-of-the-art lighting and sound. The building was formally opened by the Headmaster on 9 January, with a delicious celebratory cake (impressively designed to resemble the building itself) baked by Mrs Showell-Rogers.