Year 6 Gamelan Workshop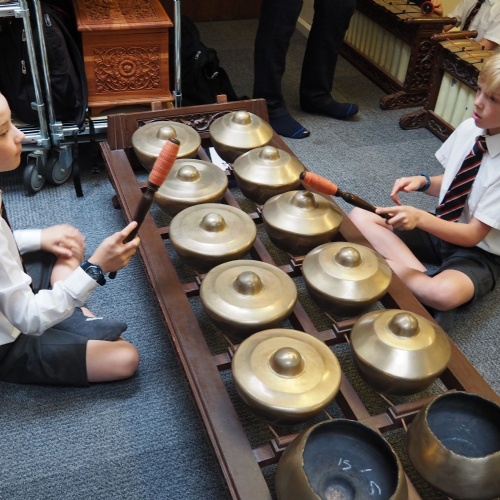 Boys in Year 6 had the chance to reproduce an authentic Gamelan orchestra on 18 September.
They visited the University's Music Faculty and were given expert guidance on the range of Balinese gongs, metallophones and xylophones in the University's possession. While the conductor's drum - the kenhang - guided the tempo and rhythm of the performance, the boys learnt to handle the various different mallets with care, and to control the vibrations of instruments such as the Bonang, the Peking and the Saron.