Malvern Hills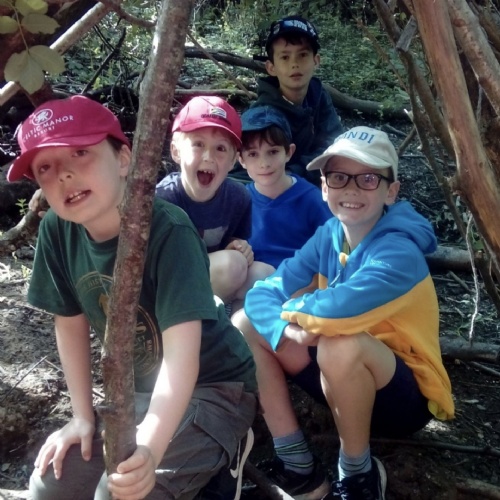 Year 4 arrived at NCS their usual time on the Wednesday of Activities Week but it was far from a normal day as all the boys had their suitcases with them.
The coach was outside the school gates and the party left about 8.45. The coach journey lasted about two hours and all the boys were excited when they got to the activity centre at Malvern Hills.
The centre was a mixture of old and new buildings at the bottom of a steepish hill. NCS occupied North block which had two floors. There was much excitement as the boys vied for the top bunks, though perhaps a little less so when they had to make their beds by putting on a sheet, a pillowcase and a duvet cover.
After lunch the boys started on their activities, the first of which was the low ropes. There were lots of parts to this course and the boys had to have a good sense of balance. In the evening after dinner the whole group went up Malvern Hill on a night walk where they played some games. There was a terrific view from the top, overlooking Malvern and the villages around it.
Next day after breakfast the boys tackled archery, the zip wire and bush craft. Before that, though, they had to make their own sandwiches for lunch; although there was some temptation to put jam and ham together, thankfully no one did.
The next task that evening was 'Bird O' which was orienteering around the site in small groups. On the last day the boys had a go at the high bridges - they were all harnessed up so they perfectly felt safe, despite the fact tt was rather high. The next day, following a session during which our instructor talked to the boys about what they had enjoyed and what they had achieved, it was time to walk to the bus and come back to school.