'A Midsummer Night's Dream'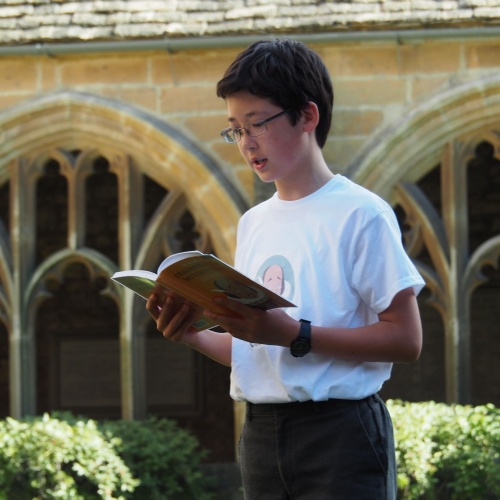 The leavers' playreading has established itself as an event at the heart of the events enjoyed by our Year 8 and 8S boys, their families and friends, just before they depart for pastures new.
This hour-long performance of A Midsummer Night's Dream was particularly special as the boys took the stage together for the last time, but without having to learn any lines. There can be few stages more beautiful than that of the New College Cloisters and the audience was able to enjoy their picnics - even contributing some of the lines - while hearing Shakespearean verse waft around the College.