International Day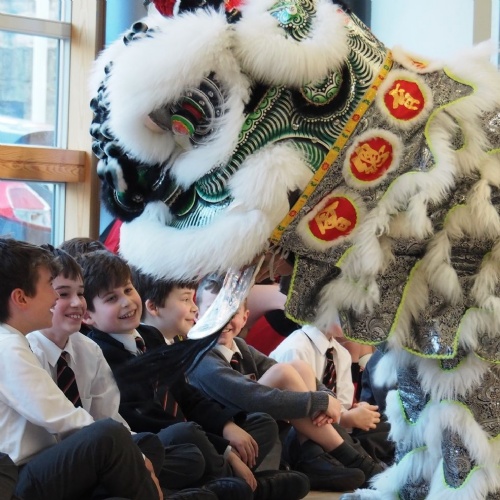 We celebrated our first International Day this year to highlight the interconnectedness of our world and to celebrate the similarities and differences between world cultures.
The build-up to the day started well in advance with boys bringing in a wide-ranging collection of cultural artefacts which NRG excitedly shared with the whole school in morning assemblies, as well as a door-decorating competition for Years 1-4 to learn about different continents.
On International Day itself, we had calligraphy demonstrations thanks to Carol Wang and Sunny Meecham, friendship-bracelet making with Emma Coleman-Jones, and pineapple and mango peeling with Dominic Parkinson. There were a multitude of other activities on offer from Chinese New Year crafts, totem pole making, Indian block printing, competitions, watching Baraka (a cinematic experience of world cultures), puzzles and animal watering holes for the younger boys.
The day finished with a culinary world tour, with dozens of savoury and sweet delights on offer in our International Food Fair. The celebrations were officially wrapped up on the following day with Chinese New Year lion dancing, very kindly organised by the Meecham family. It was a wonderful celebration that excited the imaginations of all who participated, children and adults alike.