Museum Tours at Brasenose College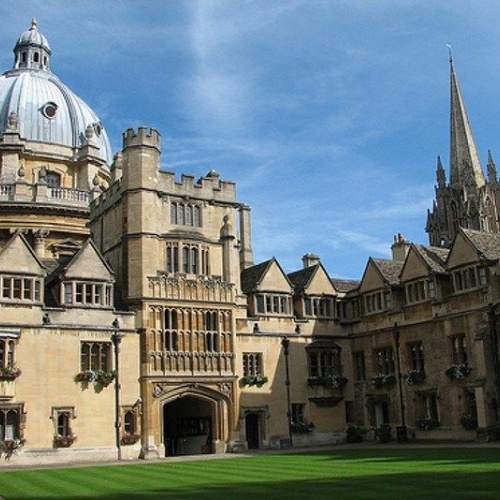 On Friday 23rd February the NCS Museum Club visited Brasenose College.
The trip was organised by Professor McKenna who is a fellow there. It was a great privilege to be invited and the boys had the opportunity to see behind the scenes of this historic college. After climbing the main tower, and walking through the Principal's sitting room, the boys saw the archives, including the ancient chest. They went to the hall and then down to the cellars where they visited the wine cellars and were allowed inside the silver vault. In here they were shown a number of fascinating pieces, including a gilt chalice from Henry VIII and George Orwell's Nobel Medal. The afternoon ended with juice and biscuits whilst handling and discovering more about the college's silver. The boys are incredibly grateful to Professor McKenna and the Brasenose staff for organising this event.