Visit from Artevelde University College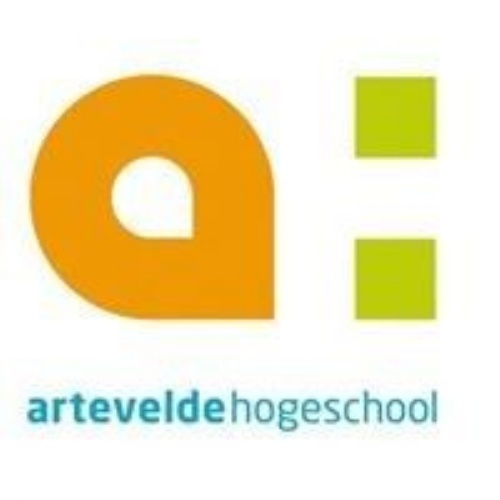 Towards the start of Michaelmas, we were delighted to welcome two trainee teachers, Elyse and Marike, from Artevelde University College in Belgium. After their time at NCS, we were thrilled to receive this letter:
Dear Headmaster, Teachers, Pupils and Parents of New College School,
To those who may not have heard about us yet, our names are Elyse and Marike. We are currently finishing our teacher training at the Artevelde University College. Elyse combines general courses for vocational training with English and Marike combines French and English. We have come to the last year of our training and are very curious when it comes to the British educational system. For one of our courses, 'English Project', a trip to Oxford was planned. We were able to visit this undeniably beautiful city, guide our fellow students around and enjoy the atmosphere.
For us, two Belgian students, we must say that being able to visit New College School was such an eye-opening experience for which we would like to gratefully thank you once more.
Only a lucky few on our course received the opportunity to visit New College School. We were asked to write a motivational letter in which we explained why we thought we should visit this school. Elyse and I were very curious about how prep education works in a private school in the United Kingdom. We had heard so many great things about education in Oxford, and at New College School, that we felt we could not miss out on this experience.
When it comes to infrastructure, teaching methods and the means used to teach and set up the school, British schools seem to be very different from the Belgian schools as we know them. We find this very interesting and wanted to see what we could learn from you. We wanted to know how creativity, fun, discipline and learning were combined in each lesson and what we could learn from this.
We started our visit to New College School by welcoming the pupils and telling them a bit more about ourselves during assembly. The boys surprised us with their discipline and sense of responsibility. They came in, sat down silently and looked very curious. When we told them we were going to do a small quiz about Belgium to test their knowledge, and that it was going to be battle between two groups, they looked quite enthusiastic, which was lovely to see! When we asked the groups questions about Belgium, they always raised their hands and waited for us to give them a sign before they answered. We haven't seen anything like this before during our own teaching experiences, and we were amazed by how much respect they showed.
After the assembly, we were allowed to join classes to observe. It was so interesting to see what these pupils are already capable of, how much they learn and more specifically how eager they are to learn and to participate. All the classrooms were dedicated to one subject and decorated with informative posters, finished projects, and educational advice, that were put on display. This all contributed to the fact that the classrooms and the school create a safe and fun learning environment where the pupils have the opportunity to develop themselves.
Teachers included advice to enhance learning in their lessons as well: in some classes students were allowed to take off their shoes because studies have shown that this reinforces their concentration! The both of us found this very fascinating and are keen on trying this in our own classes.
The students were motivated to search for theories and solutions during class. In some classes, when they had finished an assignment earlier than the others, they could take out a book. As such, their reading strategies are improved. Reading is believed to increase reading comprehension, communicative skills and learning strategies, so we believe this is a nice way to differentiate in class: students choose a book that is close to their reading level and are able to boost their reading comprehension while actually allowing themselves a short break from hard work.
Through our observation, we have learnt a lot from how this school works. We believe that New College School knows how to motivate their pupils and how to give them the opportunity to develop themselves fully. The children have access to all kinds of materials that can be useful for learning, which motivates them as well and gives them the opportunity to develop learning strategies and other skills in a more creative way.
We have seen so much in only half a day and we were so amazed by how this school system, and New College School in particular, works that we might consider moving to Oxford! We are greatly thankful for having received this opportunity and we strongly believe that this experience will prove to be a great advantage when looking at our futures as teachers. From our point of view, as teacher trainees, New College School is doing a great job.
Kind regards,
Elyse and Marike