Blenheim Palace Concert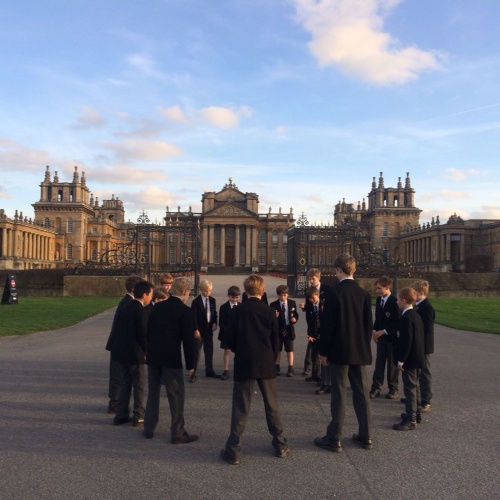 The choristers took part in a concert at Blenheim Palace, featuring a selection of works by Monteverdi to celebrate the 450th anniversary of the composer's birth, and to mark the opening of the Blenheim Palace Festival of Literature Film & Music.
The concert was preceded by a short talk on Monteverdi by writer and priest Father Michael Collins, and it featured highlights such as the composer's motet Domine, ne in furore tuo, his Magnificat seconda, Salve Regina, Adoramus te a 6 and Letaniae della Beata Vergine a 6. Between rehearsals and the concert, the boys got to enjoy Blenheim's generous hospitality, as well as a quick game of 'bouncy' in front of some rather stunning Baroque architecture.