Holloway Lecture: Tim Harford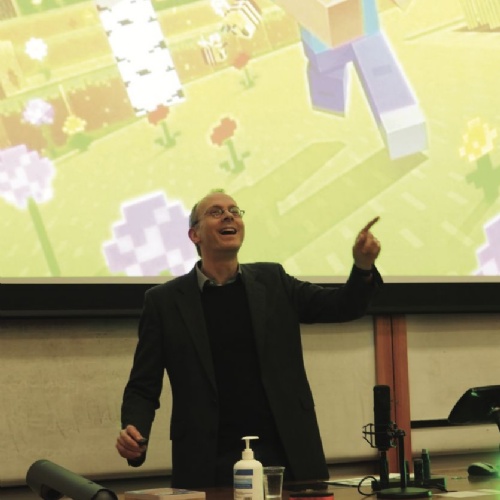 Please enter an introduction for your news story here.
This year's Holloway Lecture, the centrepiece of our SHTEAM Festival and one of our partnership events, was given by the economist, journalist and broadcaster Tim Harford. Tim is author of How To Make The World Add Up, Messy, and the million-selling The Undercover Economist. He is a senior columnist at the Financial Times, and the presenter of Radio 4's "More or Less", the iTunes-topping series "Fifty Things That Made the Modern Economy", and the podcast "Cautionary Tales". Tim has spoken at TED, PopTech and the Sydney Opera House. He is an associate member of Nuffield College, Oxford, and an honorary fellow of the Royal Statistical Society. Tim was made an OBE for services to improving economic understanding in the New Year honours of 2019.
One of the many challenges of living in modern society is trying to make sense of the information and misinformation with which we are bombarded. We need to be attuned to this to live safe and fulfilled lives as effective citizens, and we need strategies to challenge such misinformation. In this year's lecture, Tim gave us tips on hunting down the truth around us, avoiding dodgy data and information that has been corrupted, whether accidentally or wilfully. He gave advice on being smart and savvy about numbers and, indeed, many other things in life! Tim also signed copies of his first children's book, The Truth Detective.