Years 5-6 French Day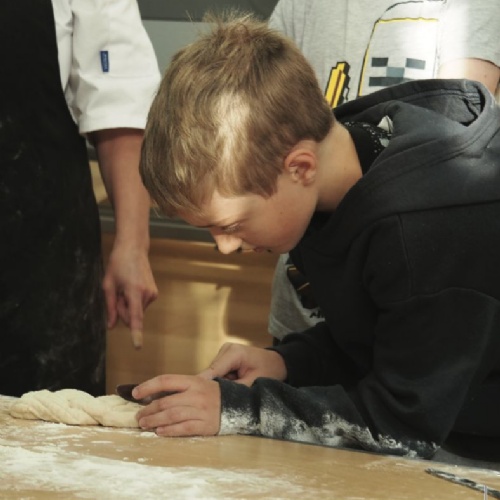 Years 5 and 6 enjoyed their annual French Day full of French-themed activities.
The Boulangers-apprentis made their own baguettes and fancy-shaped buns. In house teams, they performed the song Aux Champs Elysées and recorded it on iPads, to be later judged by Miss Rose. Some were really creative! All the boys were confident and articulate in singing in French and some groups displayed rhythmical prowess, added harmonies and other instruments. There was a brilliant effort from everybody.
Les Grands Jeux was a sports extravaganza of different games and activities and was very popular too. The boys participated in a gladiator contest, darts and arrows competitions, and table hockey. At lunchtime, they 'bought' the fillings for their baguettes, conversing in French bien sûr, at a 'French market stall' set up in the playground. The rain prevented us from heading towards field for the afternoon, but they nevertheless enjoyed an indoor picnic before fiercely competing in a volley-ball tournament and a game of Balle au prisonnier (French version of dodgeball). Plentiful French sweets, medals, cups and mini foams balls were handed out as prizes and appreciated by everybody, in true team spirit!