Sumer at the Ashmolean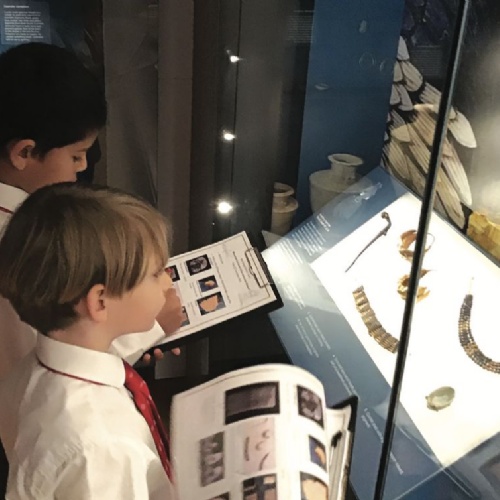 Year 3 went to the astonishing Ashmolean to visit the Sumerian Section.
We saw cuneiform, the first ever form of writing. This was in the King List, one of the most important exhibits in the museum. They also saw the Jericho Skull from around 7000BC which is the oldest portrait in the Ashmolean. There were eye idols which were hypnotising, and are buried when people die, and a pivot stone which was used as part of a door and lots of pottery. Year 3 had a wonderful time at the Sumerian exhibition.
Rufus and Charlie (Year 3)