Ancient Greece at the Ashmolean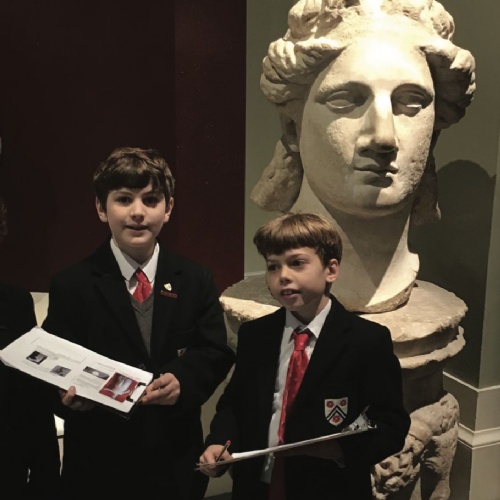 On Monday 28 November, Year 4 made their way to the Ashmolean Museum.
They had been looking at Ancient Greece in Greats and this was an amazing opportunity to visit different galleries. To have such a display of wonderfully preserved and varied pots, sculptures and artefacts on display at such an accessible location creates an immersive experience for the boys. We had a great morning looking at the different types of pots and being awestruck by the incredible sculptures. The boys were enthusiastic, well behaved, and thoroughly enjoyed their visit.