'A Midsummer Night's Dream'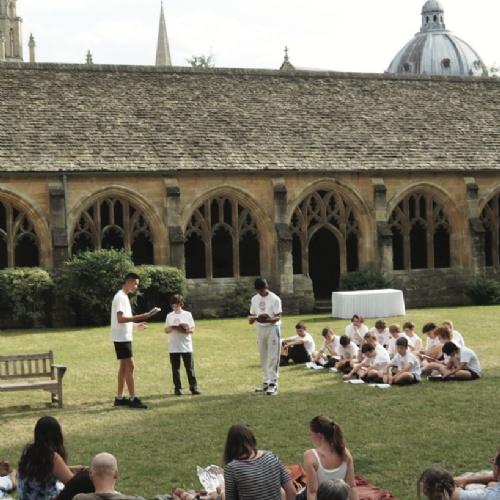 The leavers' playreading of an abridged version of William Shakespeare's magical comedy A Midsummer Night's Dream has now established itself as a favourite element of our Year 8 leavers' activities programme.
This year, we rescheduled the event to be as close as possible to midsummer night itself. With the beautiful performance space of New College Cloisters substituting for the Athenian forest, the playreading gives the boys one final chance to "tread the boards" together as a troupe, but without the pressure of having to learn their lines by heart. Showing off their by now very-well-honed Shakespearean acting chops, the boys made their picnicking audience laugh at the absurd antics of the young loves, courtiers, fairies, and 'rude mechanicals'.