Maxim Vengerov Masterclass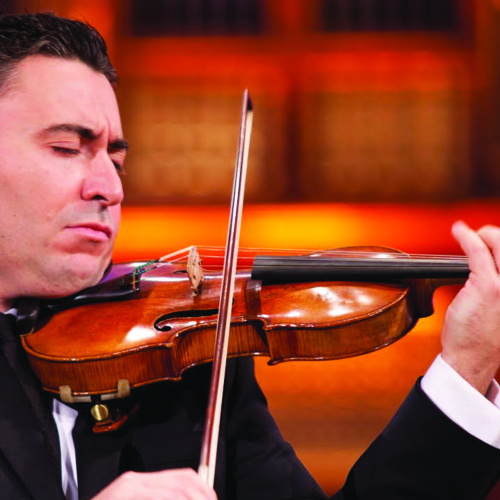 At the very start of Trinity, the string players from Years 7 and 8 went to a masterclass at Trinity College with Maxim Vengerov, an honorary fellow there.
This incredible world-class violinist listened to, reviewed, and improved four students' playing. As part of this, of course, he had to demonstrate. It was a great privilege to see him, let alone hear him play; how he remembered or sight-read some of those passages I can only imagine! His teaching seemed to improve the students' performance instantly, and most of the techniques he taught we have been applying to our playing.
One of his main points was that a true violinist's bow is not their bow, but part of them. The violin is not their violin, but a part of the performer. He also described music as a maze; one must explore the music, and when one finds a dead end, explore further until the right path is found and at last, the final, glorious cadence comes. But music is far from simply a human creation. Maxim related a movement of the Franck sonata to a journey through space. While the student was playing he described it taking us first to Mars and then to Saturn. Sadly, we had to leave before the final student came on, but we all had a really good time and learnt a lot of tips and techniques. Maxim Vengerov is an amazing man, and we were very lucky to meet him and to hear his playing. TS and CB