Year 7 in North Yorkshire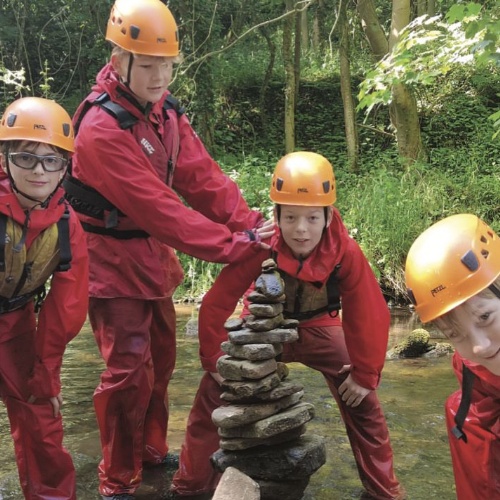 During Activities Week Year 7 travelled to North Yorkshire for the first time, for a week of outdoor activities.
The boys were excited to take on a hike to Pen-y-Ghent (one of Yorkshire's highest peaks) and remained enthusiastic despite challenging conditions, both elevational and meteorological. They also had the opportunity to partake in several other challenging activities. Stream scrambling was enjoyed, while caving, canoeing, and abseiling were the highlights. As part of the evening entertainment pupils had an archery competition where Thomas showed us his skills. Sumo wrestling was also thoroughly enjoyed with Henry having an advantage due to his rugby training. Year 7 were a pleasure to take away and made this trip a great end to the year. Pupils were taken slightly out of their comfort zone, socialised outdoors, and were most supportive of all their peers. Although this was NCS's first trip to North Yorkshire, it will most certainly not be the last!