Year 5 & 6 French Day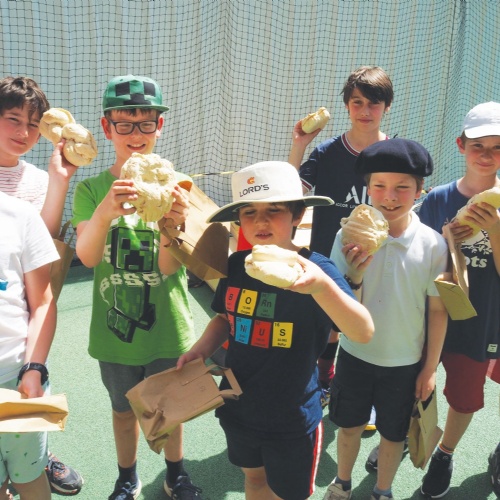 To celebrate the language, culture and traditions of France, Years 5 and 6 enjoyed a carousel of activities including a baguette workshop, a French art session, a tasting of French sweets and a game of pétanque.
In the art activity we created Seurat-inspired pieces of work that were worthy of being displayed in Le Louvre! In the morning we shaped and baked our own baguettes and then bought the fillings at the French market ready for a picnic lunch. In the spirit of Asterix at the Olympic Games, we took part in a multi-sports and games extravaganza, involving gladiator fighting, darts, archery, air hockey and a Where's Asterix? challenge. As if that wasn't enough, we carried out our own 'Tour de France' cycling competition and we finished the day with a picnic on field and a pétanque tournament, without forgetting popular French sweets and traditional sirop de grenadine!