'A Midsummer Night's Dream' ​​​​​​​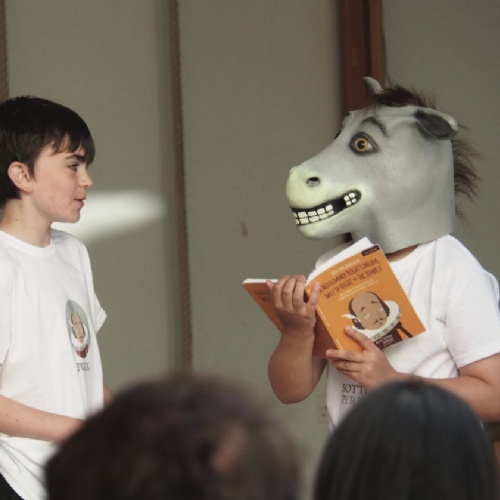 As restrictions eased towards the end of Trinity, it soon became clear that we were probably going to be able to stage our usual open-air live playreading of A Midsummer Night's Dream.
This has become a staple of our leavers' events, even if it had to go into abeyance last year while we were learning and teaching remotely for much of Trinity. Anyway, it was wonderful to have the boys back engaging with one of Shakespeare's most entertaining plays – and almost on midsummer night. By the time the boys leave NCS they have had rather a lot of exposure to Shakespeare's iambic pentameter, so it was no surprise that they performed the text with such clarity, flow and elegance. It was a wonderful way to signal, too, that slowly but surely we were getting back to something resembling our 'normal' way of marking the end of the school year.