Charities, 2020-21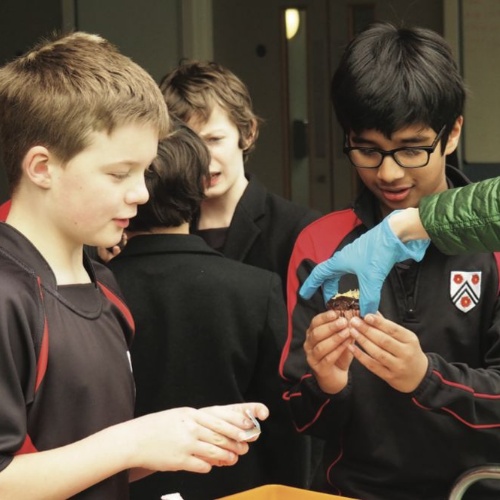 The NCS spirit for fundraising could not be dampened by the limiting circumstances of the pandemic.
Considering multiple options, the charity committee agreed that Cancer Research UK was to be this term's chosen charity and what a response they received from the school community! Well over £2000 was raised through playground games and the cake sale (with cakes quarantined for three days!), but it was the 'Fun Run' that made the week a great success and left pupils with lasting memories. Dressed in superhero costumes, ranging from colourful homemade outfits to Marvel comic characters, boys paraded in a relay race around school grounds, often for someone they have known affected by cancer whose name was proudly pinned to the front of their costume. The occasion marked another moment of community initiative and unity in a year where, despite the strains inflicted by the pandemic, people were brought together to generously serve and care for those in need.
Another lockdown could not stop the charity committee from carrying on its very important work and so remotely the committee named WWF as its charity for the term and Mrs Showell-Rogers helped to deliver activities to fit around the unusual circumstances. Pupils used Wellbeing sessions to learn about WWF and they also had the opportunity to participate in the school's own Earthshot Prize competition. To raise funds, boys and teachers from Reception to Year 8 submitted their self-portraits for commemorative tea towels, helping us to remember this very unusual year of online teaching and learning. The funds raised from sales went to WWF.