Year 5 Folk Music Workshop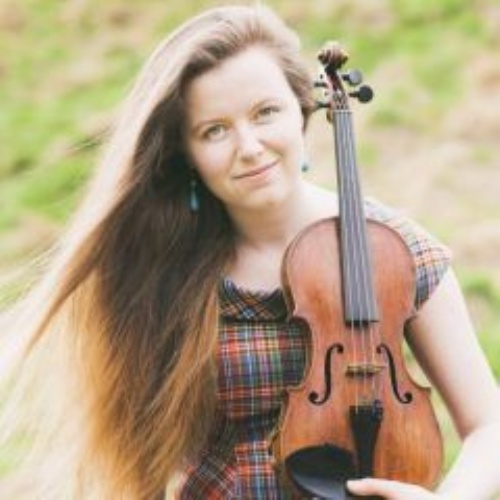 As part of their Folk Music topic, Year 5 were delighted to participate in an online presentation given by Scottish fiddle player, Isla Ratcliff.
A leading young traditional musician based in Dundee, Isla has dedicated her recent studies to performance of traditional folk music from regions throughout Scotland. Isla's performance career and academic work spans a breadth of genres and localities, having performed alongside Nicola Benedetti, and in folk festivals across the UK. She is an insightful composer, and holds a lyric award as part of Amnesty International's annual 'Power of Our Voices' song-writing competition. She performed a range of jigs, reels, strathspeys and airs in her presentation, one of which she has written and recorded as part of a launch album, to be released later this year. In spite of this remote performance, the boys were enthralled to hear live traditional music in action - not least the sensitivity and technical prowess of Isla's playing: something that the boys might aspire to in the coming years!