Music Scholars' Concert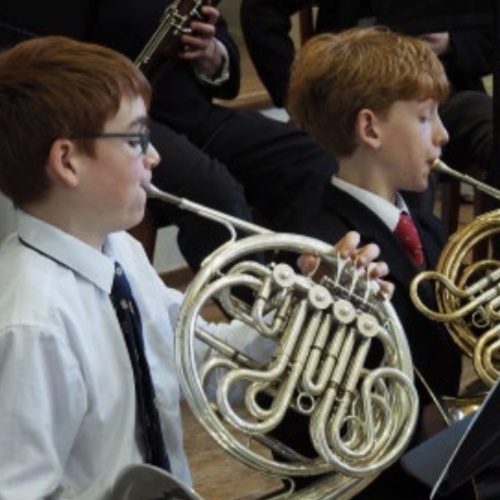 The start of Hilary saw the annual Scholar's Concert in the Holywell Music Room, given by our Year 8 Music Scholars.
Following an insightful masterclass with Paul Hoskins, Director of Music at the Purcell School, this year we saw exceptional performances from Julien (Flute, Piano); Thomas (Violin, Piano, Voice); Edward (Cello, Piano, Voice); Idris (Piano, Violin), and Xander (Piano, French Horn, Voice). The boys must be congratulated on their hard work and dedication in preparing for this thrilling concert.
In addition to these solo items, we were delighted to present the New College School Orchestra as the concert's opening item. As a culmination of work at our weekly Saturday Music School, the boys gave an exceptional performance of the first movement of Mozart's Symphony No.25 in G Minor. They rose to the challenge of this technically challenging piece in Europe's oldest purpose built concert hall, which has seen a huge number of performances of Mozart's works throughout its history. The boys should be immensely proud of their efforts and preparation for this memorable performance.