Natural History Museum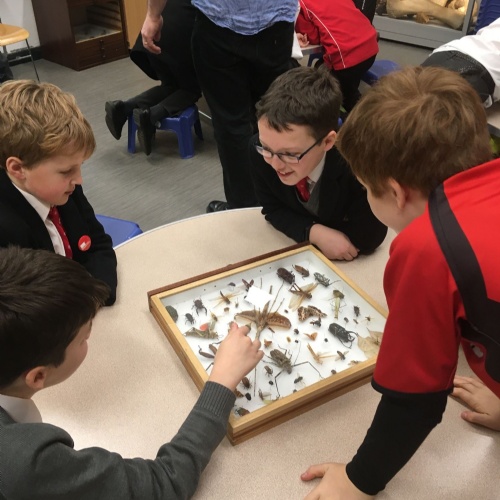 To support their lessons on invertebrate classification, Year 6 visited the Oxford University Museum of Natural History for a workshop on insects and their habitats.
They were warmly welcomed by Chris, who talked to them about different types of insects and how they are adapted to live in different habitats. There was much excitement when the boys were able to handle giant hissing cockroaches and we enjoyed seeing a tarantula and black beauty stick insects. The visit finished with a trail to follow through the museum's invertebrate display.