Microbiology and Chemistry Talk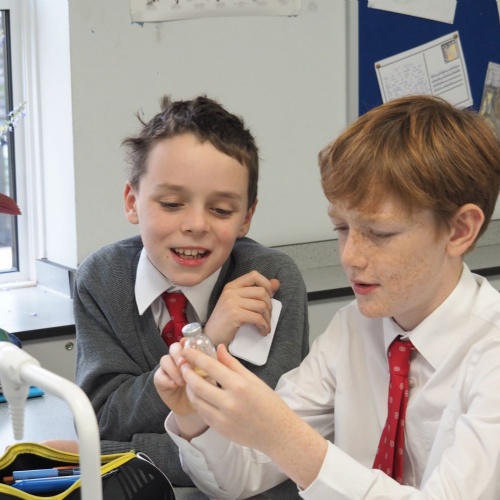 Year 7 were delighted to welcome Dr Liz Jenkinson from Biocleave Ltd into their science lesson in November.
Biocleave uses microbiology and chemistry to create sustainable ingredients which can be used in the manufacture of consumer goods and industrial products. Dr Jenkinson talked to the boys about the importance of bacteria to us, and how they can be grown on a large scale to produce a whole array of different chemicals. It was fascinating to see the different types of nutrient that bacteria can use to grow and to smell some of the chemicals that they can produce for industry to use.