Music Outreach: Strings Workshop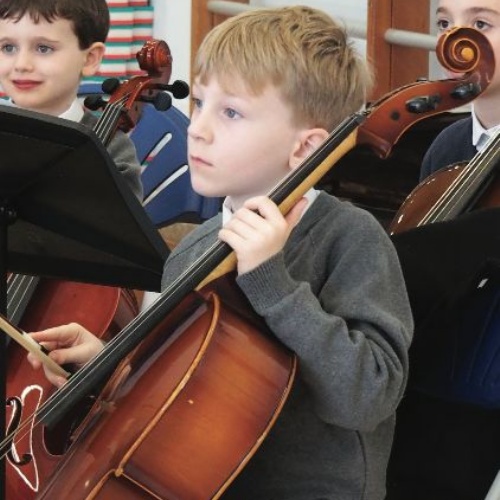 Our newly-created string orchestra for Years 3 & 4 welcomed pupils from St Mary & St John's Primary School for an afternoon of playing and performing.
Thanks to our Wednesday lunchtime rehearsals, NCS boys were well prepared and managed to elevate their playing spectacularly for the concert. Before an enthusiastic and highly discerning crowd of parents and teachers, the orchestra of boys and girls played Beethoven, Warlock, and some original numbers by David and Kathy Blackwell, including a particularly memorable tune with an equally memorable title: Mellow-D. It proved to be an excellent opportunity for all the participants to play in a thirty-strong orchestra, make new friends, and develop ensemble skills in a warm and welcoming setting.