Amicabilis Concordia & Three Choirs' Evensong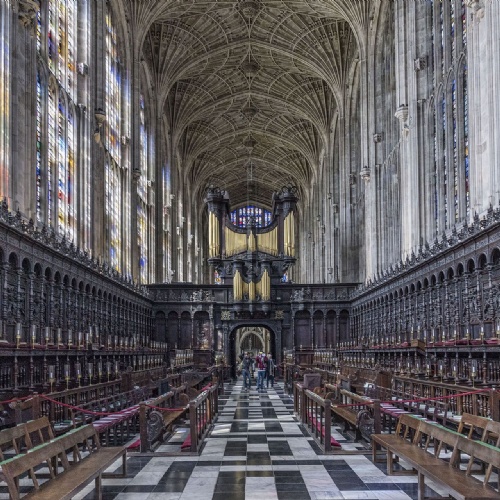 New College Choir joined with the choirs of King's College, Eton and Winchester Colleges, in Cambridge to mark the retirement of King's Director of Music, Sir Stephen Cleobury.
The Concordia is founded upon a medieval 'compact of friendship' signed on 1 July 1444 in which the four institutions promised mutually to defend each other's rights should it be required. Nowadays, the Concordia is most usually invoked with a joint Evensong to mark major institutional milestones of mutual interest. Later in the term, the Choir sang with the two other choral foundations in Oxford for a joint Evensong in Christ Church Cathedral. The sound of all three choirs was indeed uplifting and it was good for the Choristers, as at the Concordia, to meet up with their counterparts doing a similar job elsewhere.