A Midsummer Night's Dream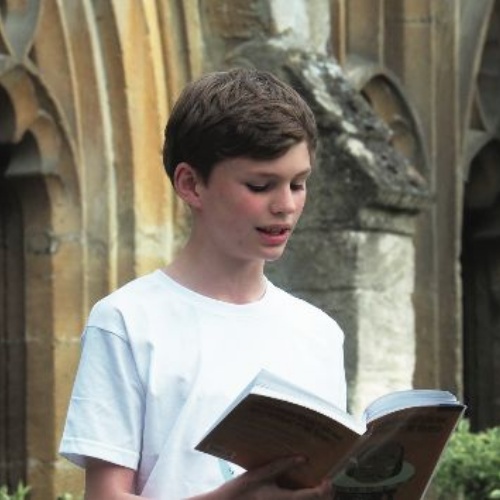 We may have been four days out, but it was nearly midsummer's night when the NCS leavers performed the annual playreading of A Midsummer Night's Dream.
It is a magical play and the cloisters provided a magic setting for the boys to showcase their Shakespearean skills - honed during Julius Caesar in Michaelmas, but now with fewer togas and more scripts. The Chorus lines were provided by audience members - parents, teachers and friends - adding to the community feel of the production. It was a wonderful way to begin the leavers' events and a suitable prelude to the summer drinks that began as the curtain fell.