Thinking of Others
In our day-to-day lessons, assemblies and interactions, at New College School we instil in our pupils the importance of thinking of others. We convey the importance of caring for those around us, for our environment, and for those in the wider world. To that end, we also encourage a number of initiatives, many of which are driven by the boys themselves.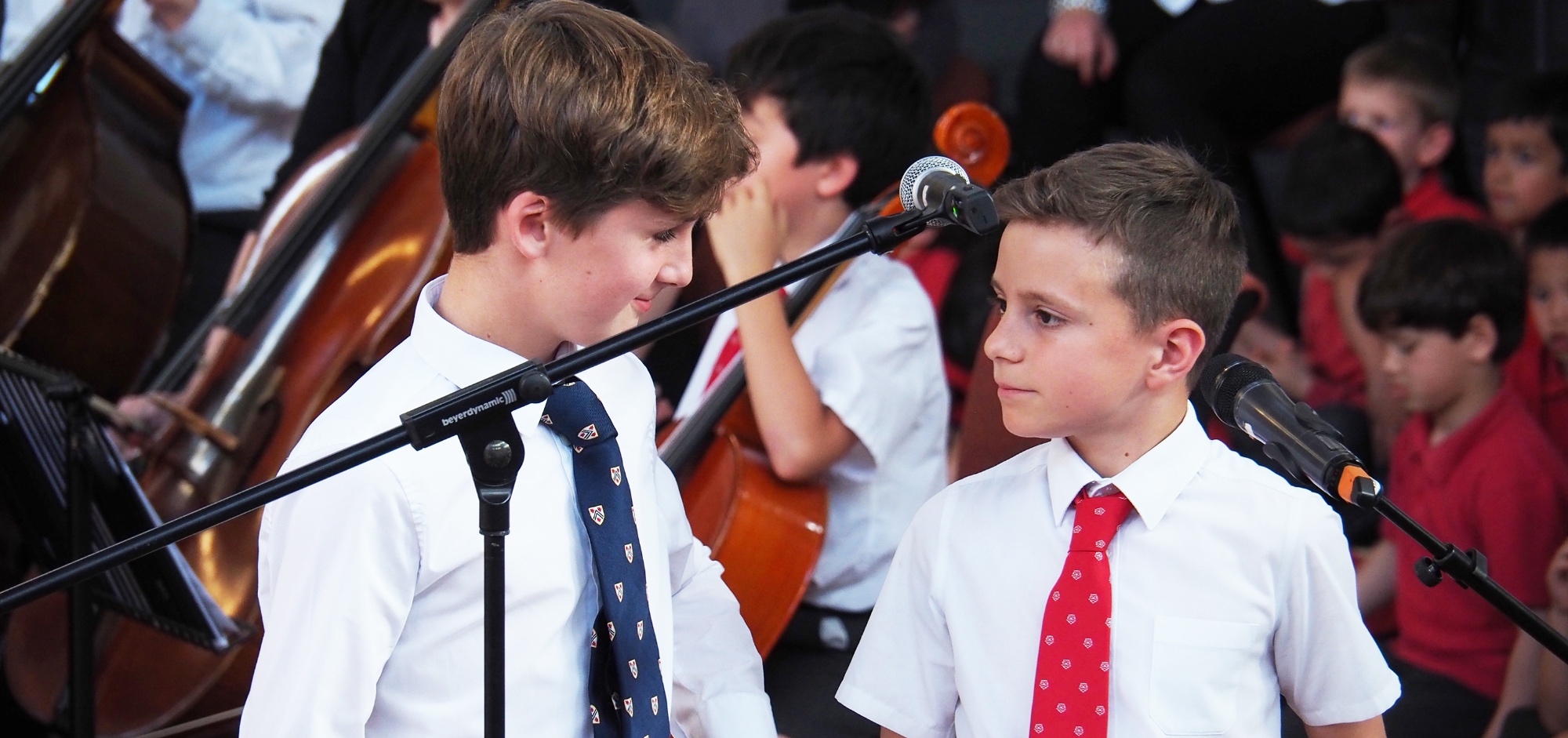 eco-schools
Eco-Schools is an international award programme that provides a simple framework to help make sustainability an integral part of school life. The aim is to help make every school in the country sustainable and to bring about behaviour change in young people, and those connected to them, so that good habits learned in schools are followed through into homes and communities. New College School has achieved the internationally-recognised Green Flag which symbolises excellence in the field of environmental activity, and is awarded after external assessment. Pupils are the driving force behind the projects and lead an Eco-Committee. They have carried out an audit to assess the environmental performance of NCS. In conjunction with the rest of the school and the wider community, it is the pupils who decide the environmental themes they want to address and how they are going to do so.
Recent/Ongoing Initiatives:
Fundraising for covered bike racks through plant sales (plants grown from seed by pupils)
Eco Stationery shop - open every Wednesday and run by pupils
Switch Off Fortnight - focusing on ways to save energy linked to climate science
Waste Week - including ways to save water
All pupils who wish to can blog on the 'Pod' which provides a forum for discussion and photographs of what we have been doing at school, and allows pupils to see what other schools across the country have achieved. Please see http://jointhepod.org/home
charity work
Our aim at NCS with our charity work is two-fold: we combine raising funds for our chosen charities with raising awareness of local, national and international communities who need our support. Our efforts centre on a Charity Week each term. The boys are always eager to offer help and ideas. There are several charity helpers who run cake stalls, devise and run the sporting events (such as pool, table tennis, basketball, chess, paper airplane competitions), and help choose the charities we support. There is also a termly 'Home Clothes Day'. Assemblies and talks add contextual understanding of the charities we are supporting.
Of particular note has been the secret postcard sale, in which every NCS boy drew his own postcard and signed it on the back. This was also supported by over a hundred celebrities in all fields who sent us their postcards, which were also secretly signed. All postcards were sold for £10 and the identity of the artist was not known until the moment of purchase. Each year, too, we support Young Art Oxford, in association with the Ashmolean: this is an art competition which raises considerable funds for Cancer Research and gives many boys a chance to see their work displayed in the Ashmolean Museum.
Charities supported in recent years include: The Princess Royal Trust for Young Carers, Cancer Research UK, Sunfields Residential Home for severely autistic children, The Gatehouse, Sobell House, Wateraid, Macmillan Nurses, Red Nose Day Charities, Syrian Refugees, Music in Hospitals, Red Cross Philippines Typhoon Appeal, Sight Savers, Paralympian Sport, Bethel International School, and The Helen Clarke Fund.
ghana link

To learn more about the wider world, and to provide assistance when appropriate, New College School has developed a link with Bethel International School in Ghana. Among the many initiatives to link our schools, the boys have become penpals, writing and exchanging letters on a regular basis to ask each other questions about their lives and share common insights and ideas. For pupils in both schools, it is a valuable way of finding out about how people live in different places, fostering an understanding about other cultures.
You have not allowed cookies and this content may contain cookies.
If you would like to view this content please
Our NCS Librarian recently visited Ghana and Bethel International School and took some gifts from NCS boys. The Pre-Prep boys especially enjoyed seeing the teddy bear they had sent being shown around the Bethel campus. We have also exchanged precious symbols of our respective institutions and cultures. Bethel sent us a beautiful wood carving illustrating an old Ghanaian proverb and we sent them a wooden shield with our school and college motto. Through the generosity of the Parents' Association, we have been able to provide Bethel with a mains water supply and, in exchange, they have sent us a most beautiful set of drums.
You have not allowed cookies and this content may contain cookies.
If you would like to view this content please